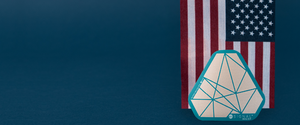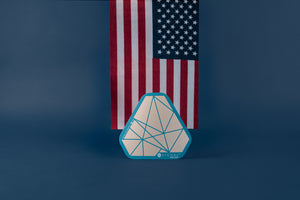 Honoring our nation's heroes
Signal Relief is proud to partner with less leg, more heart
200 Patches, 200 Heroes 🇺🇸
Thanks to your overwhelming response, we have decided to increase the number of FREE Signal Relief patches from 100 to 200! If you completed the form to claim your patch, we will be reaching out soon. Your eagerness to support and share this initiative has made a real difference in the lives of many!
At Signal Relief, we believe in giving back to those who've given so much for our country. That's why we're proud to have joined forces with Less Leg, More Heart to support our veterans with lasting pain as a result of their service. Signal Relief has committed to give 200 FREE Signal Relief Patches to provide hope and relief to veterans in need.
Made in the USA
Why Signal Relief?
Signal Relief is designed to work alongside your body's natural electrical system to reroute messages caused by pain. Simply place the Signal Relief Patch over the area experiencing the most intense discomfort and feel better fast!
100% drug-free
Reusable 365+ days
Safe for everyday use or as-needed
Reduces pain by nearly 60%
Clinically tested for musculoskeletal pain
Same side effects as... a Band Aid!
NEW: Click the orange GovX button at checkout to verify your ID and take 15% OFF site wide!
Honoring our heroes, one patch at a time 🇺🇸
★★★★★

"This patch is a game changer. I don't understand the technology behind it, I just know that it works."
★★★★★

"Less Leg More Heart is proud to partner with Signal Relief to improve the quality of life for individuals in our community. The Signal Relief Patch improved my pain and I look forward to recommending this product to others."
★★★★★

"My favorite part about the Signal patch is its ease of use and it's something I don't have to consume or rub on leaving residue on my clothes or furniture."
★★★★★

"I was hesitant to believe the signal patch would be able to provide near instant pain relief. The results
were undeniable though as I experienced almost instant drug-free relief. Thank you for developing such
an amazing product! This is an absolute game changer,"
Introducing sitewide savings for Veterans, Military, and Military Families
Signal Relief is committed to helping veterans lead more comfortable lives by providing our innovative pain-relieving patches. Our patches are designed to alleviate discomfort and offer a sense of relief, allowing our heroes to focus on what matters most: living their lives to the fullest.
Click the orange GovX button at checkout to verify your ID and take 15% OFF site wide!